The one shop of real taste for meat is Alaaliexports where we believe to provide the fresh meat and stand on top as the Meat Exporters India and is also famed as the Buffalo Meat Exporters, Frozen Meat Exporters and Boneless Meat Exporters.
The Halal Meat Exporters are growing their market rapidly, and so it has become very important to check the licensing of the exporter. The top quality halal meat products are served to the clients by serving the real taste of the meat products like buffalo meat, mutton, halal meat and frozen meat.
What is halal meat: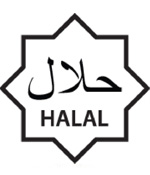 Halal meat is better than the typical meat as a large portion of the blood leaves the body of the animal through the neck veins so the meat stays no more and doesn't serve to be a decent medium for bacterial development as an ordinary meat does. It is believed by the Muslims that the God has permitted to do slaughtering and if the halal process is followed the God becomes happy and doesn't punish. In this the animal like buffalo must be butchered at the neck in 3 or less endeavors and all blood ought to be depleted out through the jugulars. This is a lengthy process and can be done by the experienced butcher who follows the proper Islamic method and this process is termed as Halal meat.
The processing of Halal meat:
The experienced Meat Exporters India never compromises with the quality and always follows the acceptable preparation set forwards by Zabiha Halal dispensation principles. The premium halal products are made by the proper Halal procedure of Muslims commonly known as Zahiba. The slaughter man makes the meat by the blessed hands using the sharp knife. The preparation of meat to preserve it for long days depends upon its technique of production, the slaughter's are well experienced in the preparation of meat products and so they cater their services in well versed manner using the latest trends and techniques that can provide the best product and serves the taste of million dollars.
Online export of meat:
The exporting of meat is gaining popularity and so the online facility of placing an order is also created just to serve the clients happily and easily. Placing an online order is not online time savy but is also effortless. Just a 5 minutes click with few simple steps and you can place a hassle free order. Delivering the best product with quality at a competitive price is the prime concern of the top meat exporter as it builds a strong relationship with the customers.
The service of selling meat products online at an economical price is delivered with an excellent customer service. Delivering the product doorstep on the promised date makes the strong boundation and also welcomes wholesale orders.
If you are looking for an opportunity to sell the Halal meat get served by the best exporter of Meat products in India!!